Substance abuse doesn't occur in a vacuum.
Often, there are underlying stressors, triggers, or co-occurring mental health diagnoses that contribute to the addiction.
At MySpectrum, we will work with you to cope with your substance use and/or abuse, as well as educate you and your loved ones on the cycle of addiction and recovery. We are dedicated to providing comprehensive, compassionate substance abuse therapy in Virginia.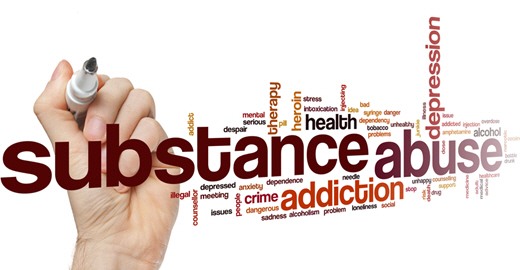 Regardless of where you live throughout the state, from near our home office in North Chesterfield, all the way up to Northern Virginia , our substance abuse counseling can provide you or a loved one with a lifeline to escape the cycle of addiction. If you can't attend in-person sessions, we also offer virtual substance abuse counseling that connects you with a therapist from the comfort of home.
Possible Signs of Substance Abuse
There are some warning signs that could indicate that you need in-person or online substance abuse counseling. Consider if any of these may put you or a loved one on the spectrum of substance use:
Frequent cravings for the substance
Needing to take larger amounts for the desired result
Feelings of withdrawal after going without it for a while
Favoring substance use over time with family or friends
Difficulty maintaining your responsibilities
Our Complete Treatment Options
We specialize in individualized plans whether you choose in-person or online addiction treatment. We tailor your experience to include the coaching and therapy methods that are best suited for your particular needs. Whatever we provide, we strive to do it in a manner that is positive, energizing and engaging.
We offer a safe space to talk about usage, without fear of judgment.