MySpectrum Counseling & Coaching operates under the belief that every person is a whole person, and therefore, it is best to offer help in the most comprehensive manner possible. Our Psychiatric Wellness Services are designed with this in mind.
Through our Psychiatric Wellness Services, you will be able to meet with a Board Certified Psychiatric Mental Health Nurse Practitioner to discuss how your mental health and physical health might be intertwined. You will receive education about the mind-body connection and possible recommendations to improve your wellness, including a prescription for a psychotropic medication if this is determined the best course of action to help you feel better.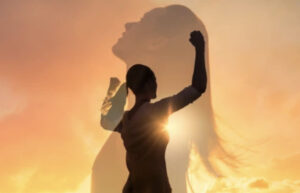 Because MySpectrum seeks to offer comprehensive services, a referral from your Primary MySpectrum Therapist is required in order to receive the Psychiatric Wellness Service. If you happen upon this information and are not currently seeing a Therapist at MySpectrum, click here to get started. This referral from your Primary Therapist is important because your Therapist will be able to consult with the Psychiatric staff regarding how you're doing. Together, they can create a care team to help you toward overall wellness. None of us live in a silo (even if we want to sometimes), so having your mental health care not be in a silo either allows you to address your whole life and not just parts of it.
In an effort to make our comprehensive Psychiatric Wellness Services accessible, the services are offered virtually through our online telehealth platform. This means that you would meet with our team using your phone, tablet, laptop, or PC. You don't have to drive to an office and can meet in a place that is comfortable for you. This way too, you are eligible for the online telemedicine service no matter where you live in the Commonwealth of Virginia.
What can online psychiatric telemedicine help you better manage? Here are some of the possibilities:
Anxiety, including Generalized Anxiety Disorder
Depression, including Dysthymia
Bipolar Disorder
Mood Disorders of many kids
Panic Attacks and Panic Disorder
Trauma
PTSD
Recovery
Schizophrenia and Psychosis
Managing daily stress through discussing your diet, exercise, and lifestyle choices
Life is a one-time offer. Use it well.
Contact us today to get connected with a Therapist who can refer you to Psychiatric Wellness.